Why And How Waxes Are Colored
Some wax types have color added to them for a special purpose. Cheese, bottle sealing and letter sealing wax types are the most common colored waxes.
How Wax Is Colored
Wax comes from various sources. During the refining process, crude oil is segregated into various components. The waxy layer gets further refined into consumer wax products. The refining process filters out oils and other impurities. The more refined a product is, the whiter the color. Wax types with higher oil content, like microcrystalline or slack wax, are darker in color. There are other factors that impact the color of wax, including exposure to heat and the wax's oil source.

Cheese Wax Coloring
Cheese wax is commonly found in red, black, green and blue. While any color of cheese wax can be used to coat the cheese, traditionally certain cheeses are coated in specific colors. Cheese types like Edam or Gouda are usually coated in red wax. Black wax is associated with aged cheese types like Parmesan or cheddar. Specialty cheeses like dill, pepper jack or bacon-cheddar (yum!) can be coated in a variety of colors. Specialty cheese shape cutouts are popular around holidays, like St. Patrick's Day. They are usually coated in colors associated with the holiday.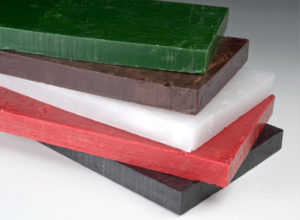 Bottle Sealing And Letter Sealing Wax
Bottle sealing and letter sealing waxes also come in a variety of colors. These wax types can even be custom colored. Unlike cheese wax, bottle and letter sealing waxes don't have a specific color for certain products or applications. Many people like to have a sealing wax that matches their label or stationary, but it's also an option to choose a color to mark a special holiday or seasonal product.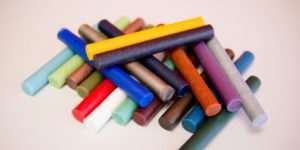 We can custom blend wax colors for your specialty product. Please contact us to learn more!