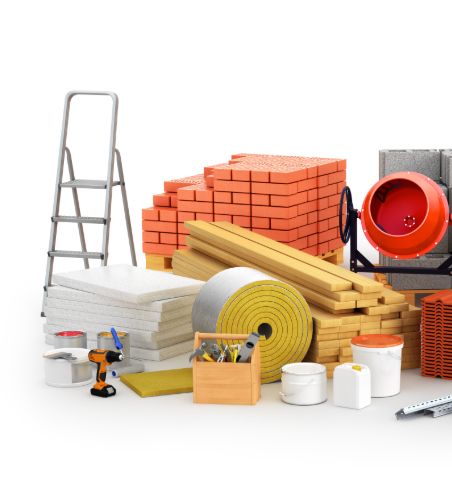 Wax for Building Materials Applications
Blended Wax, Inc. has supplied straight paraffins to wax blends to the building industry for years. We have waxes to use in the reduction of dust in the insulation industry to various wax blends to help preserve wood in an outdoor environment. We have provided wax and wax blends to various industrial applications for the building industry. Our team will work with you to find or create a wax blend that will meet or exceed your expectations for your end product.
Wax for Your Applications
Services for Your Applications
Custom Building Material Wax
You will work closely with our experienced technicians to create exactly what you need.
How Different Waxes Benefit Your Building Materials Application
In the building and construction industry, waxes can be used on a wide range of materials, resulting in many benefits. Overall, regardless of what materials you apply it to, waxes are a cost-effective and reliable way to offer protection and maintain wood integrity compared to other types of surface conditioner additives.
Microcrystalline Wax
Microcrystalline wax is a petroleum wax that is produced during the refining process. When the petroleum is de-oiled, this wax is left behind. It features a fine-grained crystal structure, high viscosity, high density and a high melting point. There are different grades of microcrystalline wax, and depending on the type, it can range from a soft texture to a brittle and hard texture.
This type of wax is beneficial to building material applications because it can bind a variety of solvents and oils together as well as deliver high tensile strength. You can count on microcrystalline wax to protect your materials while delivering color uniformity.
Paraffin Wax
Paraffin wax is also derived from the refining process, but it has much larger and more defined crystalline structures. There are two different types — low melt point and high melt point — and paraffin wax can be either soft or solid in texture depending on the wax.
This wax has low oil content and viscosity and can easily mix with other wax-based products. Because of these properties, paraffin wax is especially effective when used on porous building material surfaces.
Different Applications of Wax in the Building Industry
Waxes are most commonly used as a barrier in the building materials industry. Waxes that are petroleum-based, such as microcrystalline and paraffin, offer natural hydrophobic properties. When these waxes are applied to materials ranging from MDF to OSB, it creates a moisture barrier that protects against water damage. The water protection can either be permanent or temporary depending on the type of wax and the surface it's applied to.
These waxes can also be applied to a wide range of construction and building materials and used for many purposes such as:
Drywall
"Green board" products
Gypsum board
PVC manufacturing
Concrete curing
In addition, paraffin and microcrystalline wax are beneficial because they:
Prevent shedding and beading.
Protect from corrosion.
Offer dimensional integrity of composites.
Improve resin distribution.
Partner With Blended Waxes to Find the Right Wax for Your Building Applications
At Blended Waxes, we are passionate about delivering wax solutions that exceed our customers' expectations. We've been operating since 1976 and have customized our waxes over the years to fit a wide range of building applications. Regardless of your needs, our team of experts can help you choose from one of our existing waxes or work with you to manufacture a custom wax blend.
We are dedicated to doing everything possible to meet your unique requirements. Our equipment and resources ensure your waxes are produced in the most efficient way while delivering superior performance and helping you stay within budget.
Ready to get started? Contact us online and we will get back to you shortly.