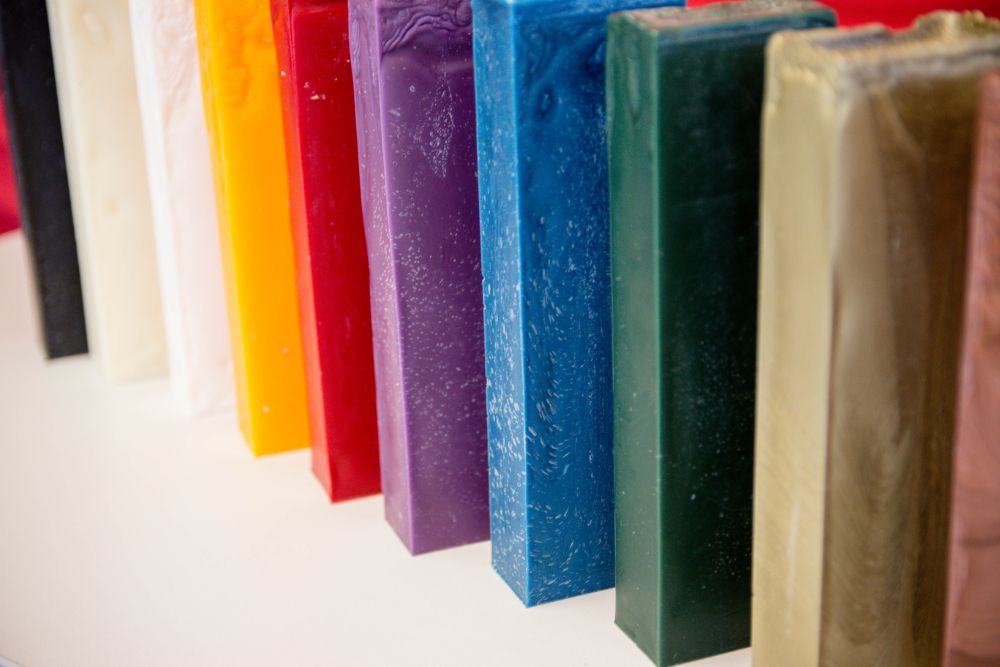 Waxes for Miscellaneous Applications
At Blended Waxes, we create wax coatings for a range of uses. Many of our customers sell special products that require wax or work in industries where it is needed for packaging. We enjoy the challenge of finding the right blend to help you, by drawing on our extensive knowledge of the industry and our understanding of waxes and their properties.
We have wax blends available and we can produce custom wax blends in formulas and colors based on your needs. Whatever your end goal, our team can prepare the wax you need to get there. Our collaborative process and attention to customer service ensure you get the product you need, made to your unique specifications.
Services for this Application
Custom Wax Application
You will work closely with our experienced technicians to create exactly what you need.
The Benefits of Custom Wax Blends for Your Misc. Applications
One of the advantages of working with us is that you get what you need. We take the guesswork out of your wax applications. When you purchase our wax blends, you receive a product that fits your exact demands, which allows you to focus on the end product.
When we make a custom blend, you explain to us what you need to accomplish with your product and how you will employ the wax. Do you have an existing product? We can look it over and find ways to improve on the wax you have been using.
We create an initial sample, then improve it using the feedback you offer. The process results in a customized wax blend made just for you, that's perfect for your product. You enjoy flexibility when you work with us. We can make products including:
Slabs of wax.
Liquid wax.
Packaged wax.
Applications for Waxes
Our customers in industry and manufacturing use custom wax to seal products, make a product, package products and more. If you have an idea you'd like to execute, we can help you find a way to do it using our wax blends. Just a few industries that may need wax for miscellaneous applications include:
Tool coating: Add wax to sharp edges to prevent damage during shipping and to protect users from cuts.
Automotive: Create a car wax that gives vehicles a distinctive shine.
Marine: Produce wax to protect the surface of boats and add a deep gloss finish to them.
Aerospace: Use for casting components of airplanes and other aviation and aerospace products.
Art and sculpture: Apply to works of art to protect them from harsh elements.
Trust Blended Waxes for the Right Wax
Blended Waxes has been assisting customers like you for more than 40 years. Our full-service custom wax blend facility helps customers in many industries.
We work within your budget to find solutions that we always deliver on time. We can perform lab tests to ensure quality and precision manufacturing. You enjoy flexibility in batch size and packaging formats.
Make your job a little easier by allowing us to produce a custom wax blend that addresses your particular requirements, or choose from our in-house blends of wax. Get in touch with us today to get the process underway. We look forward to learning about your needs.