On-Site Laboratory Testing Ensures Precision and Quality
Our on-site laboratory uses scientifically proven wax quality control testing methods in addition to ASTM guidelines for consistent quality assurance.
We provide wax research and development, technical assistance, troubleshooting and testing for our products and yours.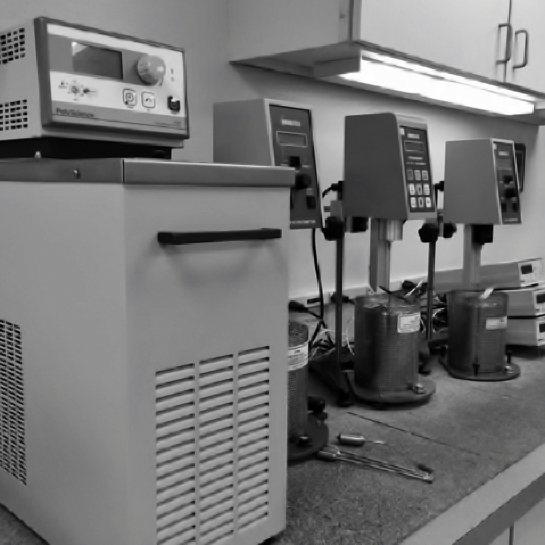 LAB EQUIPMENT
On-site laboratory instruments and capabilities include:
Differential Scanning Calorimeter (DSC) – Measures wax melt point
Infrared Spectrometer (FTIR) – Tests infrared wavelength to identify chemical composition
Autoviscometer – Tests kinematic viscosity
Brookfield Viscometer – Tests viscosity
Inductively Coupled Plasma (ICP) Machine – Detects trace elements
Karl Fischer Water Analyzer – Measures precise water content
Needle Penetrometer – Measures hardness and softness of waxes
Autotitrator – Measures acid and peroxide values
Particle Size Analyzer – Detects particle distribution and measures particle size
Densitometer – Measures density and specific gravity
Gas Chromatograph (GC) – Provides a fingerprint of a wax or wax blend
Lovibond Colorimeter – Measures color in natural waxes, including soy wax
Drop Melt Point Apparatus – Determines the melting point of a substance
LAB REQUEST
Fill out the form below to contact us about our lab testing services or request a service.