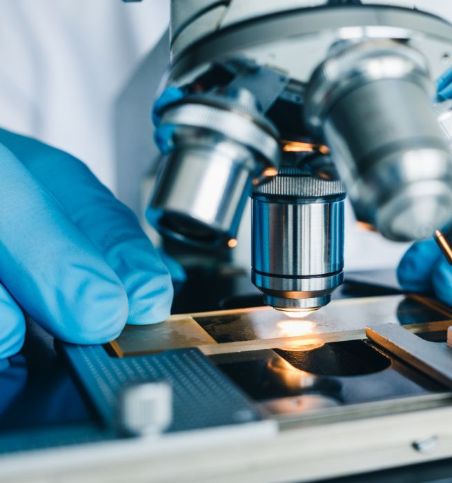 Wax for Medical Applications
Blended Waxes, Inc. has specific grades of wax that are used in the medical industry. We offer waxes that are used in tissue embedding and many other medical device applications. Our team will work with you to find or create a wax blend that will meet or exceed your expectations for your end product.
Wax Products for this Application
Services for this Application
Custom Medical Wax
You will work closely with our experienced technicians to create exactly what you need.
Different Applications of Wax in the Medical Industry
In the medical industry, waxes work well in a range of applications. They are frequently used in everything from medications to therapeutic techniques. Two of the most common waxes for medical applications are microcrystalline wax and paraffin wax.
Microcrystalline Wax
Microcrystalline wax is created through petroleum refining as a result of the de-oiling process. It has a high melting point and can come in white, opaque or different colors. Depending on the type, microcrystalline wax can be either slightly soft or brittle in texture.
This odorless and flexible wax can help create a base in medical products like creams and ointments. It also works well as a blending ingredient, helping increase both thickness and viscosity, as well as helping bind both solvents and oils together. Because it delivers color uniformity, microcrystalline wax won't negatively impact the appearance of any medication or ointment that it's used in.
Paraffin Wax
Paraffin wax is a petroleum-based wax that is made up of saturated hydrocarbons and tends to have a white, soft texture. Depending on the type of paraffin wax, it can come in a wide range of melt points. Paraffin wax has a low viscosity, is odorless and easily blends with other wax-based products. Whether it's used alone or as an additive, this mineral-heavy wax has a variety of therapeutic benefits.
How Different Waxes Benefit Medical Applications
Both paraffin and microcrystalline waxes can be used for various medical applications, offering a wide range of benefits.
Paraffin wax becomes a liquid when it's heated and has high heat-retaining capabilities. Because it functions as a form of heat therapy, it's effective at reducing stiffness and soothing pain. As a warm liquid, it can easily be applied to different parts of the body ranging from the elbows to the feet.
Paraffin wax can help with:
Osteoarthritis or rheumatoid arthritis joint pain
Muscle stiffness
Inflammation
Dry skin
Muscle stiffness
Therapeutic massages
Microcrystalline wax is frequently used in the medical industry and offers several advantages. When used in lotions and creams, it functions as a stiffening agent and viscosity builder. This wax can also prevent the bleeding or sweating of medical mixtures containing oils or wax and oil blends.
Contact Blended Waxes to Find the Right Wax for Your Medical Application
Since 1976, Blended Waxes has been offering services ranging from wax research and development to custom wax blend manufacturing in our on-site laboratory. Regardless of your specific medical wax needs, our team can help you choose from one of our existing waxes or work with you to create a blend that meets your unique specifications.
Regardless of the wax type or volume, we can make it happen. When you partner with our team, you can expect to receive the highest quality wax that is produced and delivered on time and within budget.
Contact Blended Waxes to get started today.