How To Create A Custom Product Look With Wax
Wax coatings are functional, but they can also make your product stand out with a unique look. Learn about a few different ways you can use wax to enhance the appearance of your product.
Letter Sealing Wax
Sending off an important notice or letter? Seal the deal with letter sealing wax! Apply a small dot of the wax, and use a stamp sealer to press it down and imprint your logo or another image. Check out our video here to see how it all works.
Our letter sealing wax comes in stick format to fit in a hot glue gun for easy application. The wax is also available in a variety of colors and finishes, from metallic gold to fuchsia, to match your brand colors.
Check Out Our Sealing Wax
Bottle Sealing Wax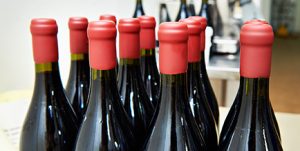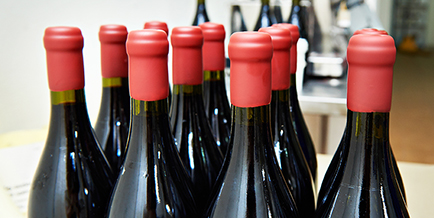 Bottle sealing wax keeps bottled products from spoiling during storage. It is used on a variety of bottle types, including wine, whiskey, beer, perfume and syrup. Adding bottle sealing wax to your product elevates the packaging look. Bottle sealing wax creates a timeless classy style to your product. A product sealed with bottle sealing wax stands out on the shelf among competitor products.
Like letter sealing wax, it is available in a variety of colors and finishes, including solid, pearl and metallic. We also create custom bottle sealing wax colors to match your branding or product packaging.
We sell our bottle sealing wax in one-pound blocks, and it's easy to apply and remove from the bottles. Check out our video here to see how to apply it.
Check Out Our Sealing Wax
Cheese Wax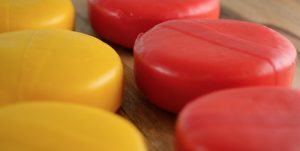 Plain plastic coatings can be used to coat cheese, but cheese wax protects the cheese while it ages by maintaining the proper moisture level, while adding a unique look.
Traditionally, the color of the cheese wax indicated the type of cheese inside. For example, red cheese wax is typically used with cheddar and Gouda cheeses. Black cheese wax usually indicates the cheese has been aged. Although the traditional cheese wax colors are still used, there are many other cheese wax colors available today to set your cheese creation apart from the rest. Our cheese wax is sold in 10-pound blocks and is available in a variety of colors, from purple to clear.
Check Out Our Cheese Wax
If you are interested in learning more about enhancing your product with wax, check out these blogs: